Best paid Offshore Oil Jobs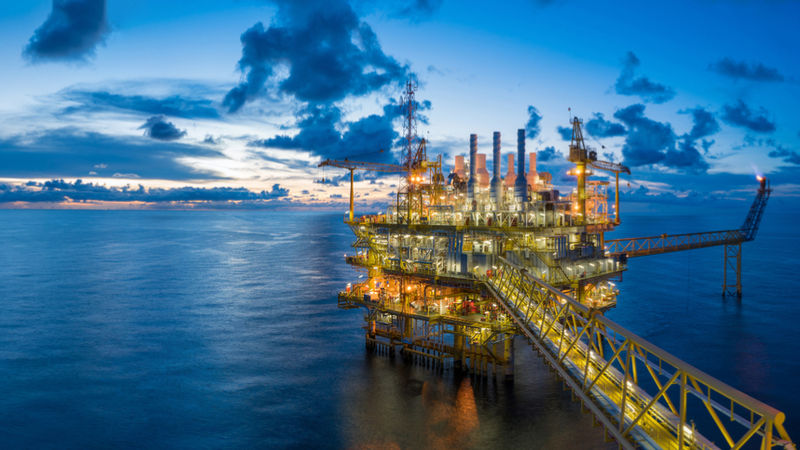 It's for decades that offshore oil jobs have been and will continue to attract for at least several next decades the crowds of job seekers, avidly to grab fantastically big salaries paid by oil companies to people they employ to do the jobs, servicing offshore oil production platforms and all types of offshore rigs that perforate sea bottom now and then, exploring subsea territories for the available reserves of the crude oil and natural gas deposits. Well, it's true that the best paid jobs can be located in offshore branch of the world's oil & gas industry.
Here's the list of the best paid offshore jobs according to e-How:
Offshore Installation Manager
Subsea Engineer
Drilling Engineer
Rig Safety & Training Co-ordinator
Maintenance supervisor (Electrical, Mechanical)
Chief Offshore Rig Electrician
Annual salaries for these offshore positions range between $US 80,000 to $US 120,000 in the USA, but real figures, many people say, may happen to surpass all expectations and go beyond imagination of ordinary employees and workers doing similar or very closely related jobs in other industries. Of course, there's an explanation, why the best paid jobs reside in offshore oil drilling sector. The price for the big bucks could be a rig worker's life itself.
Remember just the case of the BP operated Deepwater Horizon Rig blowout in the Gulf of Mexico a few years ago that claimed 11 lives and caused major pollution to the environment one hardly could remember ever happening before. Less fearful setbacks of slaving as Roustabout or Roughneck on offshore oil rig doing job 30 days in a row should be staying far away from friends and family, exposure to extreme weather or climatic conditions and never having right to stop performing your duties - because oil production/exploration process never stops on offshore rigs, the drilling goes on day and night.
If you are still reading this, that's sure sign you are resolute to find one of those best paying offshore jobs, then here's something to put yourself on a positive side. On offshore oil rigs some of the best paying jobs that offer salaries, unmatched to the money that a beginner worker could earn on land, even on land based oil rigs, plenty of which could be found in the oilfields of North Dakota (ND) or the State of Texas, are available for people with no prior experience.
Benefits
Beside being in fact the best paid jobs ever, the offshore vacancies that we suggest, including job openings like offshore Roustabout, Trainee Roughneck, Rope Access Technician, Superstructure Painter, Medic or Offshore Nurse, steward in the galley, or even Galley Hand or Offshore Kitchen Helper, besides great salaries these offshore oil rig jobs no experience entail some exclusively lucrative social packages, medical benefits, and retirement plans. As for the salary at entry level, for the most popular position of Roustabout it start at $US 45,000 per annum and could well reach $US 60,000 yearly.
If a greenhand offshore rig worker is intelligent and motivated person, it's very soon that such offshore worker can expect quick promotion to less physical force and manual labor dependable positions like Roughneck, Assistant Crane Operator, Offshore Welder, Apprentice Driller or Driller Trainee, derrickman etc. or get transferred to another department on offshore oil rig with higher salary and less manual labor. Oil drilling contractors encourage entry level worker to learn new things, get relevant education and progress in their chosen offshore career.
There's a good incentive for doing that, it's the increase of salary. Worker and employees on offshore rigs in leader or supervisory positions can absolutely realistically expect their salary to reach and then exceed $US 100,000 a year, while fully-trained professionals in engineering and administrative positions on offshore oil rigs get paid the salaries going beyond $US 200 K. And that's for actually working 6 months a year! It's even better in Norway's offshore oil industry - the countries legislature restricts the total duration of workers staying on offshore oil production installations to maximum 1 month, followed by 3 months onshore. Which means that working for Norway's oilfield developers you get the benefit of spending 3/4 of your year's time for recreation and self-development.
Send your CV to admin@goodoiljob.com
Home
> best paid Offshore Oil Jobs