Entry level jobs in offshore drilling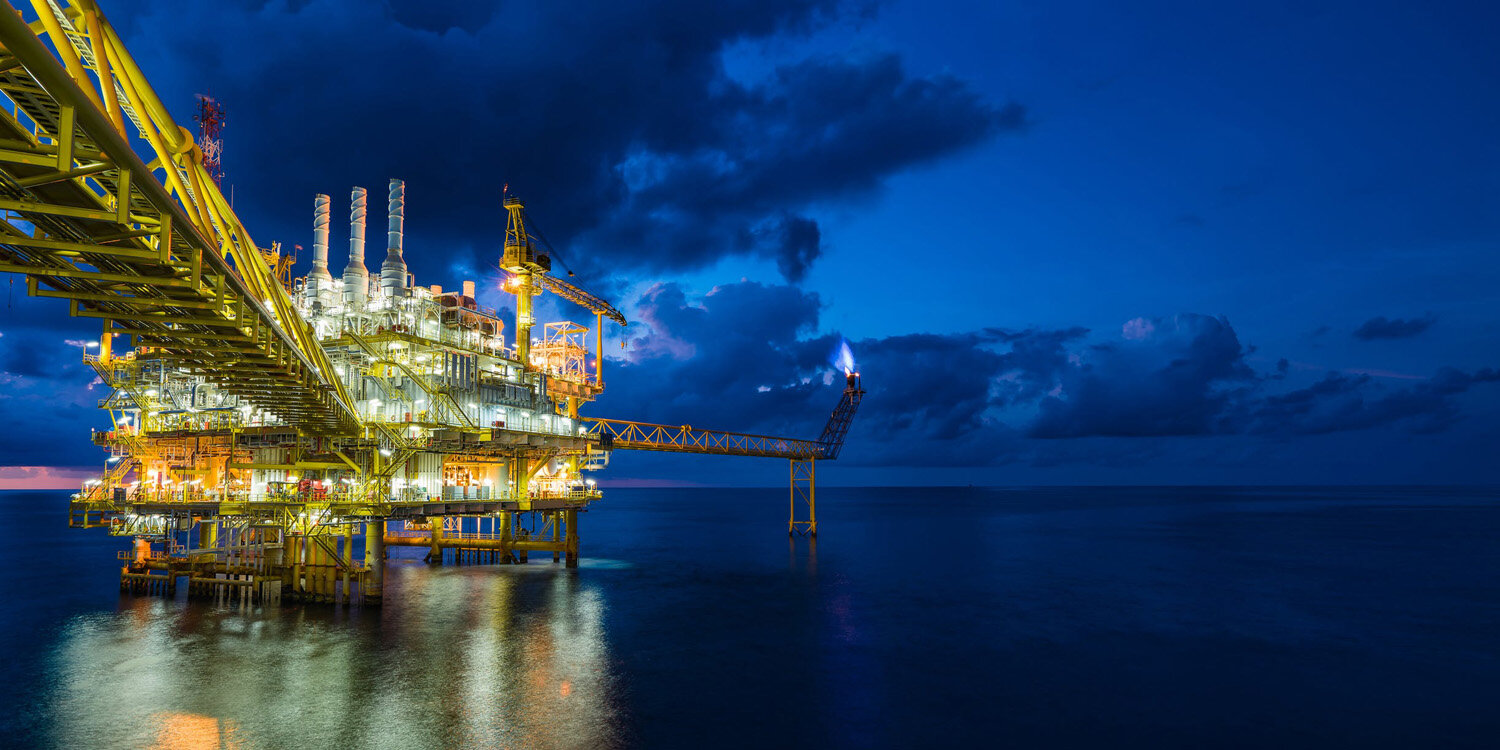 Of course, what primarily attracts greenhand seekers of entry level offshore oil rig vacancies that don't require experience, trade or training that would go far away from getting basic drilling cert, is the offshore salary. The salary is exceptionally generous, for offshore Roustabout it starts somewhere around $US 40,000, but after just a couple of rotations your wages could be increased to amount $US 50,000 and over per annum. Considering, that like the majority of offshore personnel, entry level offshore positions such as Roustabout work maximum 6 months on offshore oil rig, followed by the same number of months a year of regular paid leave from duties, the salary you get for actually working is double those figures.
Another great thing about entry level positions on offshore drilling rigs, besides high salaries and prolonged leave every rig worker gets each second month, are benefit packages that normally include life and health insurance, complete medical including dental care expenses reimbursement, retirement programs, further professional training at the company's expense, and, of course, great offshore career opportunities. There's always room for progressing and getting promoted to both better paid and cleaner positions of offshore oil rigs. Because it is a fact that workforce rotation rate in offshore industry is very high, new vacancies come up all time, so you could easily get promoted from position of entry level Roustabout that do not require experience to Roughneck, Derrickman, Assistant Driller, Derrickman, Crane Operator etc. - this is if you are a motivated and ambitious individual who wishes growth in your offshore career. There are numerous examples of the inexperienced people on offshore oil rigs, who started at entry level as Roustabout, or even Galleyhand in catering department and progressed climbing up career ladder to eventually become Toolpusher or even an offshore rig Manager.
What's good in working on offshore oil rigs is that if hired even for the lowest end position, you start earning big dollars right away, immediately - you are not required to be College or University graduate, just High School Diploma or GED certificate holder should be the minimal educational level to qualify as as candidate. If you obtained some of the basic training and offshore survival/safety certifications, as part of your working at your own risk towards getting your entry level offshore employment, in case you succeed and get hired, the contracting company will normally agree to compensate those expenses, should they become interested in you as an entry-level offshore crew member deserving further training and promotion. Career growth has always been encouraged by oil companies, that seems to be part of their policy.
And the last tip on what to do to end up successfully hired. Getting your foot in the door of offshore drilling industry is mainly all about combination of a greenhand entry level candidate's persistence, level of the motivation, and the speed you turn around, submitting your CV/Resumé to your potential employers. The more consultancies and oil drilling contractors you get in contact with, the bigger chances someone puts your name on shortlist for pre-employment interview. It's recommended that you use our semi-automated CV submission service that specialize in assisting people like you and me in getting job on offshore platforms.
Other than Roustabout entry level offshore oil rig positions you may consider applying for:
Steward
Ordinary Seaman
Painter
Radio room Operator
Offshore Medic
Mud Logger
Galleyhand
Deck Floorman, Floorhand
With proper training in a college that trains specialist staff for oil drilling/production, there are better opportunities and more vacancies available, for example some of these, that have been announced recently: Mechanic, Mechanical Commissioning Technician, Maintenance Technician, Mechanical Commissioning Technician, Commissioning Engineer / HUC, Crane Operator, Offshore Rig Electrician in Dubai, Motorman.
The most active offshore oil drilling contractors and consultancy firms/crewing agencies that hire for different positions, including entry-level, on oil rigs: Frontier, Seadrill, Ensco, Hercules Offshore, Noble, Pacific Drilling, Maersk, Ocean Rig, Vantage, and, of course, the most famous company that performs offshore contract drilling in the Gulf of Mexico, Transocean.
Send your CV to admin@goodoiljob.com
Home
> Entry level jobs in offshore drilling